5 Elon Musk ventures that are changing the world
Forbes
'The World's most Powerful People' list). South African born Musk has quite a few accolades to his name in his early years as an entrepreneur. He developed the web's first yellow pages called Zip2 and online financial company X.com that was later renamed to PayPal. Now Musk is popularly known as the man behind Space X, Tesla Motors, Open AI, SolarCity, Hyperloop and the latest 'Boring Company'. Here are 5 ventures of Elon Musk that are changing the way people are looking at technology in this word:
Space X
Elon Musk founded
Space X
(Space Exploration Technologies), a company that develops and manufactures outer-space launch vehicles and focuses on advancing the state of rocket technology.
Musk's agenda was to make space travel more affordable and Space X pulled it off by signing a $1.6 billion contract with NASA for resupplying the International Space Station (ISS), becoming one of the first private companies to replace the space-shuttle. According to Inc. Space X has been able to reduce the cost of reaching the ISS by 90%, from $1 billion to $60 million. Space X has also launched and re-landed several orbital rockets since 2015 and last year it re-landed an autonomous spaceport drone ship marking it as one the first by a private company. The company's Dragon spacecraft is also one of the first commercial vehicle to attach to the ISS and also the first to ever recover a spacecraft from Earth's orbit. Going forward, Musk plans to launch commercial space explorations and space missions to colonize Mars in the next 10-20 years.
Tesla Motors
Musk heavily invested in
Tesla Motors
and joined as the Chairman in 2004 after leading the Series A funding round for the company. The company was dedicated to building affordable, mass-market electric cars and in 2008, unveiled the Roadster, the first electric sports car that was able to travel 250 miles on a single charge.
Musk became the CEO of the company after the 2008 recession and has held the position till date. The company has also produced an electric luxury sedan Model S, which ranks as the world's all-time second best-selling electric plug-in vehicle, Model X, which is a crossover SUV and Model 3 which Tesla Unveiled last year and will release in 2017 with a price tag of $35,000. The company is experimenting with its Model S autonomous vehicle and operates Destination Charging program, under which shops, restaurants and other venues are offered fast chargers for their customers. In 2014, Musk had announced that Tesla Motors will allow its technology patents to be used by anyone in a bid to entice automobile manufacturers to speed up the development of electric cars around the globe. Musk also plans to develop electric powered jets and has stated in interviews that he has designs and ideas for an electric powered jet company.
Hyperloop One
Musk unveiled a concept called
Hyperloop
, a high-speed transportation system incorporating reduced-pressure tubes in which pressurized capsules can travel between major cities cutting down travel time drastically. Once developed the Hyperloop One would allow people to travel between cities at speeds exceeding 700 mph, would be weather-proof and powered by renewable energy. About two years back Musk launched a competition for teams to submit designs of the pressurized pod prototypes and the winners would get a chance to test their designs at the Space X facility. Musk also launched the Hyperloop One to build the first commercial Hyperloop system.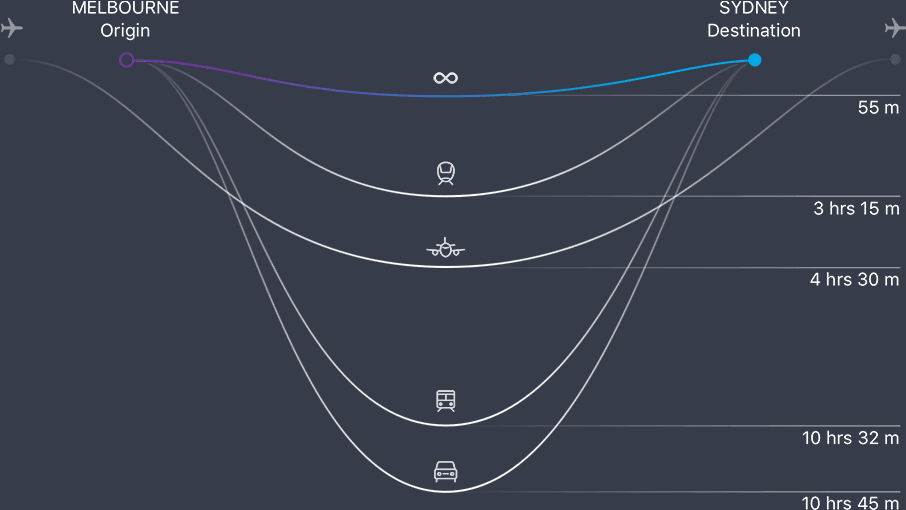 Last year the company revealed that it is in talks with the governments of UAE, Russia, Switzerland, US, Netherlands and Finland about the viability of building commercial Hyperloop proof of operation centers. Musk has also open-sourced the concept and encouraged other to take the ideas and further develop them.
Open AI
Musk, at many interviews and conferences has expressed his misgivings about artificial intelligence. In an interview with Fortune he was quoted saying "If it is not well thought out—even if its intent is benign—it could have quite a bad outcome. If you were a hedge fund or private equity fund and you said, 'Well, all I want my AI to do is maximize the value of my portfolio,' then the AI could decide, well, the best way to do that is to short consumer stocks, go long defense stocks, and start a war."
Musk announced the creation of
Open AI
, a not-for-profit artificial intelligence research company that aims to develop artificial general intelligence in a way that is safe and beneficial to humanity. By making AI available to everyone, OpenAI wants to counteract large corporations who may gain too much power by owning super-intelligence systems devoted to profits, as well as governments which may use AI to gain power and even oppress their citizenry. According to
Business Insider
, Musk wants Open AI to become a repository of research papers, blog posts, code, and patents that leading scientists and institutions can contribute to and work on openly and collaboratively. According to a
report
in the Verge, Musk has donated millions to the Future of Life Institute, and now the organization is putting that money to use by funding research into keeping artificial intelligence "robust and beneficial."
SolarCity
To combat global warming and facilitate alternative means of energy, Musk provided the concept and initial capital for
SolarCity
. The company designs, manufactures, permits, finances, sells, installs, maintains, and monitors solar energy systems and panels for residential, commercial and government applications.
Reportedly it is also one of the largest solar energy service providers in the US and sells renewable energy to customers atprices below utility rates, with a focus on reducing the cost of solar energy. Apart from SolarCity designs and installations of solar-powered clean-energy systems, the company also develops electric vehicle charging stations.
The Boring Company
One of the latest projects that has come into play is the 'Boring Company'. A while back Musk tweeted that "Traffic is driving me nuts – am going to build a tunnel boring machine and just start digging."
Post this comment the tech magnate has been cryptic about his plans but speculations state that he is planning to build a tunnel system for fast transportation. A couple of days back Musk tweeted saying "Exciting progress on the tunnel front. Plan to start digging in a month or so."
According to an
article
in Forbes, the tunnel project will facilitate the transportation of their own equipment and people from Crenshaw Boulevard to SpaceX campus. However, Musk has been quoted saying "If you were to extrapolate that to cars and have more car tunnels, then you would alleviate congestion completely. You would not need a flying car in that case," Musk said. "And it would always work, even if the weather is bad. It would never ice up, and it would never fall on your head."