Notion AI out of stealth with $9.5M funding, plans Alexa integration
Company
, Notion AI, which has been operating in stealth mode, has launched post raising $9.5 million in a Series A funding round led by Drive Capital and Accel. The investment round also saw participants from Hyde Park Venture Partners and Silicon Valley Bank. Notion aims to solve communications overload once and for all with its new Notion 2.0 email app which it claims is now "available for everyone." Notion claims that its vision is to improve communications and email is the natural place to start. Quoting a
study
from a market research group, Radicati, the company states that 205 billion emails were exchanged each day in 2015. McKinsey also released a
report
which said that a quarter of the average worker's day is spent on email, making it the second most time consuming activity in their jobs and an
article
on health conditions taken out by Daily Mail UK, stated that 92% of people become stressed every time they receive an email. Notion is more than just another standalone email app, its cloud intelligence analyzes the relationships behind communications and is able to predict what's important to the user, claiming to have over 95% accuracy. It delivers tailored insights for a better experience and improves behavior to positively impact the user's relationships.
Guy Suter, Co-Founder and CEO, Notion said, "Today's communication tools offer little in the way of improving the way we communicate or the underlying relationships behind our conversations. Artificial intelligence will improve how people communicate by focusing our time and encouraging behaviors that build stronger relationships."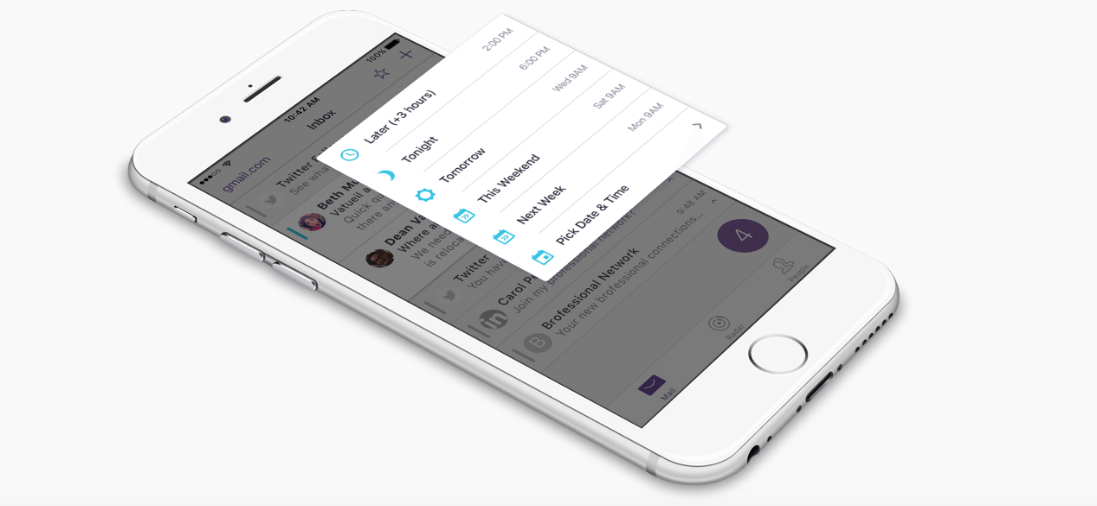 The company's public debut of its cloud intelligence technology is the its mobile email app, which is available for iOS and Android through their respective application stores. Interestingly, the app works with existing email services and claims to save time and reduce communications stress. Notion states, is done by understanding which messages are most important, as it provides better focus and makes keeping-up easier. The application also improves responsiveness by highlighting items waiting for replies so people get the answers they need. Notion states that users who make use of the app also get access to rich insights about their relationships with the people behind every single email. In this way, the app connects the dots to link the social network the users already have within their email history. The expanded access to Notion's cloud intelligence is planned for desktop on Mac and Windows, via the Web, and more. Going forward, Notion plans to link Notion to Amazon's personal assistant device, Alexa, for a voice-activated experience that lets users talk to their email. Through the integration, Alexa can read the important emails, emails waiting for replies, relationship details and even archive, snooze or send messages. This integration, as per the company, will allow users to go hands-free.
https://www.youtube.com/watch?v=ux-uzPFE4rI
The company also claims to only stores information that directly improves user experience and keeps its users in control. It will be focusing on expanding its cloud intelligence technology to power the next suite of features for the Notion app. Mark Kvamme, Partner, Drive Capital stated, "Notion is built on cutting-edge AI technology, applied in ways we've dreamed of and are only now able to realize."
"The Notion team has a vision that extends beyond email. They have goals, and the means and expertise, to use AI to impact the way we all communicate. In this age of social media, texting, and email reliance, Notion wants to put people back at the center of communication."