Checkout: Zoho's new payment solution for businesses
system
, Zoho, has unveiled a
payments solution
that allows businesses to create customized, secure checkout pages without requiring the technical expertise traditionally needed to set up checkout pages. A part of the Zoho Finance suite, the company states that Zoho Checkout, is ideal for businesses of all sizes and across industries as it delivers flexible payment options, real-time analytics, and customizable design. "A secure, reliable online payments solution is critical to managing the cash flow of businesses and e-commerce companies of all sizes," said Raju Vegesna, Chief Evangelist, Zoho.
"We built Zoho Checkout to be simple enough for small businesses to use by sending links for payment, but also scalable enough to offer larger companies the ability to easily customize their payments page with consistent branding."
What all does Checkout entail?
One-time and recurring payment collection
: Offering the ability to collect payments on an online platform where businesses can set up one-time or recurring payments, or allow customers to choose how much they will pay at checkout. It also provides users with the ability to embed the payment pages on a company website or share the URL via email or social media.
Ease of compliance
: Allows freelancers and business owners to accept card payments without having to worry about the complex compliance processes involved while collecting card details from customers. Zoho Checkout ensures data security with Payment Card Industry Data Security Standard (PCI DSS) compliance and SSL encryption.
Customization and branding
: Businesses can customize the payment platform to match the look and feel of a company's brand. Zoho Checkout's customization options include background colors, images, and logo, header and footer fields.
Multiple payment gateways
: Integrated with Stripe, WePay, and Razorpay for accepting online payments. US customers can choose between WePay and Stripe, while Indian merchants are served by Razorpay, and global merchants are served by Stripe.
Payment failure response
: In the event of a recurring payment failure, the tool will automatically retry the customer's credit card up to three times based on a configurable schedule, with a notification sent to the customer each time a retry fails.
Marketing extension
: With support for MailChimp integration, users can connect a mailing list to a particular payment page so that customers using that page will automatically be added to the list and thereby extend a company's marketing reach.
Real-time analytics
: Offering businesses real-time insights into their revenues, failed payment tracking and follow-up customer communications.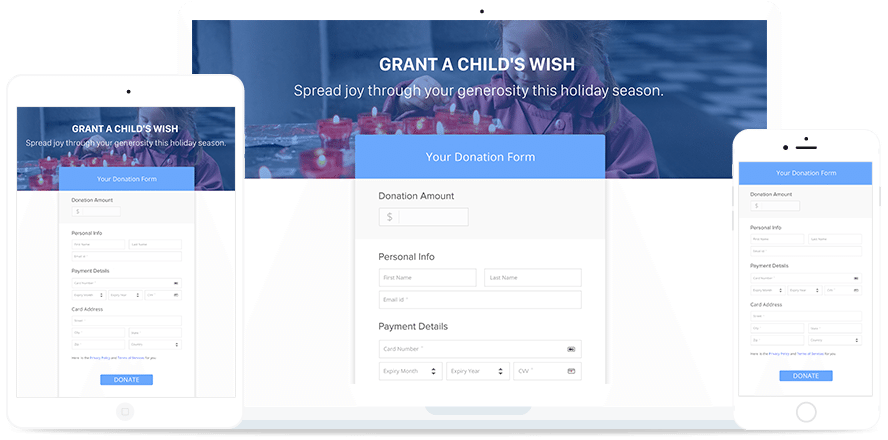 Checkout joins a suite of business applications on the Zoho cloud platform, which includes marketing, sales and customer support applications; productivity and collaboration applications; and finance and human resources applications. According to the company, the solution is available with a free plan that supports one payment page, with no restrictions on the transaction amount per month. There is a standard plan at $9 a month and a professional plan at $29 a month that will cover a more comprehensive set of features.