Zoho Sign lets you digitally sign your documents from anywhere
provider
Zoho has launched a
digital signature app
for businesses to further its efforts in the digital transaction management market. Dubbed as Zoho Sign, the app can help businesses sign and send legally binding contracts from anywhere, using a simple signing process.
"Digital signature is a popular utility, and its value goes up significantly when it is contextually integrated with business applications. At Zoho, we offer the broadest business applications in the market, and Zoho Sign fits right into the mix making digital signature contextual and seamless," said Raju Vegesna, Chief Evangelist, Zoho.
Available in web and mobile versions, Zoho Sign integrates with other Zoho services such as Zoho CRM and Zoho Writer, providing users with the signing functionality required to complete their approvals and agreements. Further, users can also import documents from third-party apps such as Gmail, Google Drive, Box, Dropbox, and OneDrive to sign documents on the go.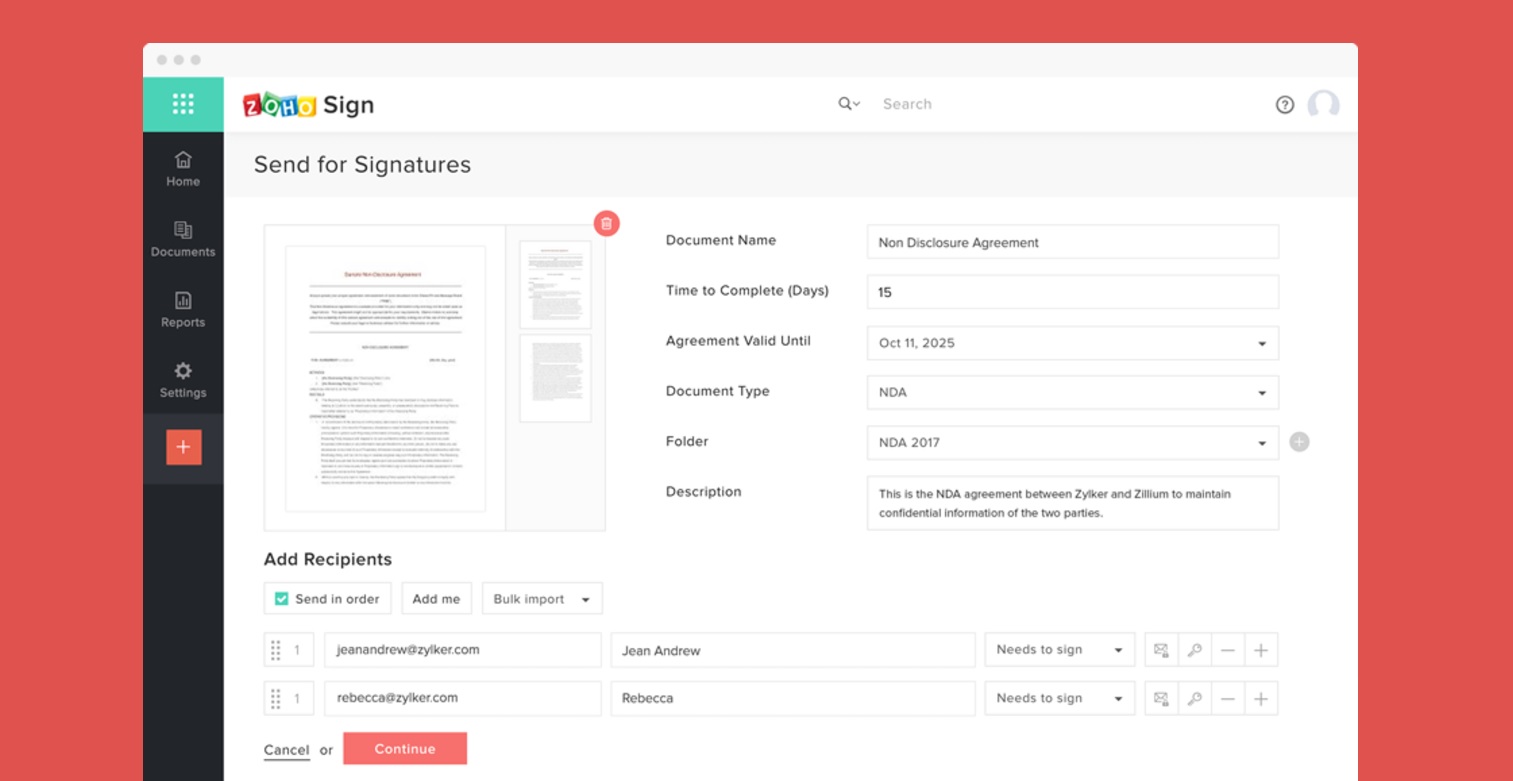 Also, Zoho Sign supports multi-party and individual signatures. For individual signatures, the user may sign and send a document or send a blank document for the recipient to sign and return. The company explains that its new app covers a broad range of use cases, from sales orders and special deal terms to partner agreements, contracts and invoice processing and complies with
ESIGN
,
UETA
, and
eIDAS
. Zoho Sign is currently available as web, iOS, and Android apps with a straightforward pricing structure and ad-free interface. The standard edition comes at $10/user/month (25 documents) and the professional edition comes at $15/user/month (unlimited document signing). A free edition is also available for the users for a trial period of 14 days.