5 startups making a mark in the Indian aviation industry
IBEF report
). From low-cost carriers (LCCs) to modern airports to Foreign Direct Investment (FDI) in domestic airlines, the aviation sector has seen major advances in IT solutions with growing emphasis on regional connectivity. Being the ninth-largest civil aviation market in the world, with a market size of around $16 billion, this is one sector which has presented massive growth opportunities owing to the relentless mergers and acquisitions in the last one decade. This has also laid a fertile ground for startups who are gradually but effectively making an entry to drive innovation in the aviation industry. While the entire nation is pumped about
Aero India 2017
that begins tomorrow (February 14, 2017), we thought you should know about 5 most promising Indian aviation startups who are making the best out of the opportunities available:
CEO:
Sridhar Balaram
Location:
Bangalore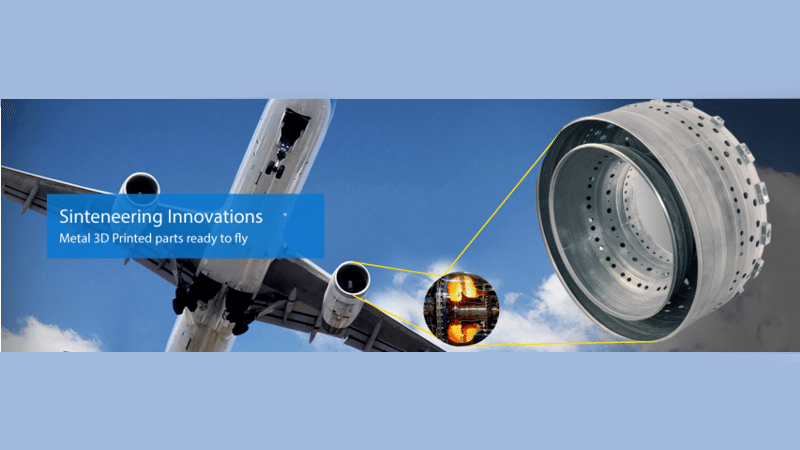 Now this one pulled out an important launch last week. Intech has launched an indigenously developed Jet Engine for aviation which it claims to be India's first ever Jet Engine that has been developed by a private establishment. Established in 2012, the startup is primarily a Metal 3D printing end-to-end service provider and Metal Additive Manufacturing Establishment in aviation, which is recognized by Wohlers Report (2015) as the first service providers of Metal 3D printing in India.
Founders:
Rohan Oberoi, Himmat Rana
Location:
Noida
Although this startup provides multiple services like on-site safety audits, crisis and emergency management and many more, it qualified for the list because of its Aviation Search and Rescue (SAR) services. Momentum conducts specialist helicopter operations, and focuses on International Civil Aviation Organization (
ICAO
) recognized training courses for ambulance, Search and Rescue (SAR) and military clients. The startup's management team also writes, reviews, and audits aircraft safety management systems (SMS) and operational procedure documents such as Operations Manuals. In addition, it has established National Search & Rescue Services for various government and resources industry clients, trained and established regional air ambulance services, and consulted to clients on the safe and effective operation of SAR services.
Founder & CEO:
Nitin
Gupta
Location:
Pune
The startup works towards building innovative products in the Autonomous Systems space. Last year, the startup came up with an advanced flight computer system and its operating system, which essentially forms the brains of these drones. Their
Flyt platform
that comprises of FlytPOD (the flight computer) and FlytOS (operating system), is already popular amongst commercial drone makers in North America, South America, Australia, New Zealand, China, and Europe. What's interesting is that the startup also offers a
HackerSpace Internship Program
aimed at young researchers with a hacker's mindset to explore, learn and implement ideas around Intelligent UAVs. They bagged the title of
"Startup of the Year – Technology, 2016"
by Startup Leadership Program in March 2016.
Founder:
Pragadish Santosh
Location:
Chennai
Founded in 2012, this aerial technology startup provides end-to-end UAV/drone solutions for custom based applications in India like construction, infrastructure, real estate, media and agriculture. Aero360's training arm,
Unmanned Engineeria
, provides training in Unmanned Aerial Systems and drones for aerial photography, aerial mapping, aerial inspections and other commercial applications. While the drone ban since 2014 has curbed the use of drones for commercial purposes, the startup is engaged with the state government for a couple of projects.
Founders:
Aniket Tatipamula, Neeraj Waghchaure, Shinil Shekhar
Location:
Mumbai
Founded in 2012, the services provided by AIRPIX include data acquisition and data analytics solutions, aerial
UAV industrial inspections
, and aerial survey for geographic information system (GIS), agriculture and mining. A part of their revenue also comes from drone photography for the real estate and other commercial purposes. The startup gives insights into data collected to help enterprises in the designing, planning and project execution stages. Furthermore, the startup aims to achieve preventive maintenance through emergency response planning by deploying UAVs for collecting data in situations potentially hazardous to human life.