Cognizant, Box merge efforts on cloud systems integration
Cloud storage vendor Box
and IT consulting giant Cognizant inked a collaboration that will help enterprises transform the way they work with
Box Platform
. The deal aims to provide custom solutions for vertical industries, so they can modernize business processes. The duo would mainly target to tap industries in healthcare, life sciences, financial services, insurance, and media. The manufacturing and retail markets are also enlisted among those who will benefit from the deal.
Focus on industry-specific products
The Box-Cognizant partnership allows the companies to leverage both their customer bases and promise businesses fluid migration services. According to a
recent survey by Dive
, 70% of respondents were unprepared for downtime and additional costs related to migration issues. Now, Box can ease the onboarding experience for the customers, banking on Cognizant for systems integration.
"Box Platform represents a transformative way for businesses in every industry to create new digital experiences for their employees, customers and partners," said Jeetu Patel, SVP of Platform and Chief Strategy Officer, Box. "We're thrilled to partner with Cognizant and leverage their deep client relationships to deliver solutions that will help our joint customers achieve new levels of productivity and value."
The two companies are joining hands to develop and deliver custom solutions for specific industries that modernize business processes, drive productivity, and replace legacy infrastructure by moving enterprise content to the cloud.
"Documents still sit at the core of many business processes today," said Sean Middleton, Cognizant COO. "As clients transform those processes, Box Platform enables us to quickly build flexible solutions that leverage enterprise-grade content management, collaboration and security capabilities."
Cognizant floating high on the 'cloud'
With businesses rapidly running down the 'cloud-path', relying largely on cloud service providers such as Box, Dropbox, Salesforce and others, Cognizant plans to leave no stones unturned. Its
recent partnership with cloud-based enterprise mobility solutions company Kony
to jointly develop and deliver solutions spanning enterprise mobile applications is highly evident of this. Also, it has brought on the floor the
Cognizant Cloud Steps Transformation Framework
that helps companies cut through the confusion surrounding the cloud and find answers to the questions that are most pressing and relevant to their needs. The framework has adopted a four-step approach that employs the right checks and balances as enterprises journey to a future-state cloud model.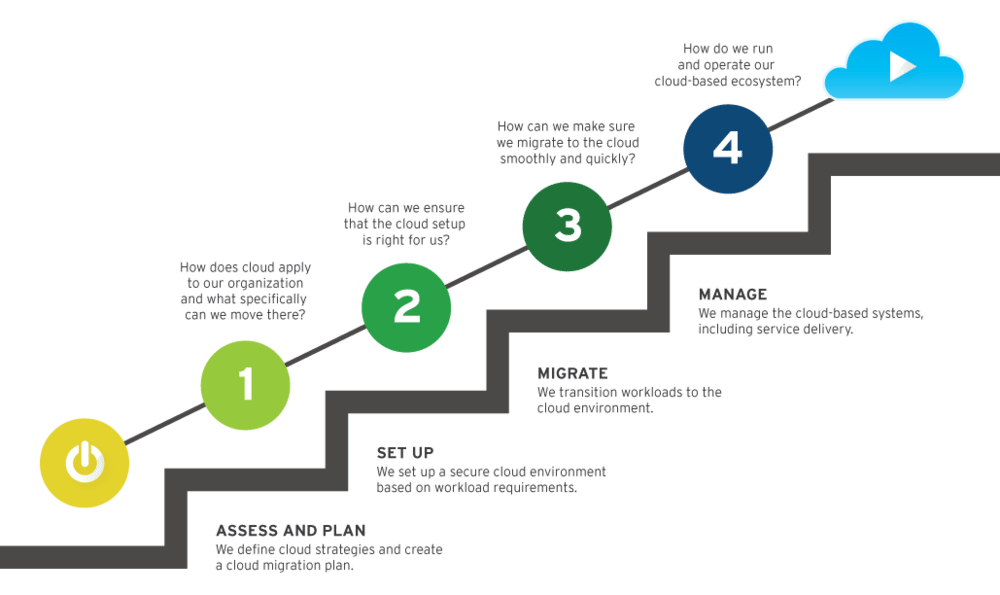 The Asia-Pacific region is exploring new ways to ramp up cloud-innovation skills. For example, Hong Kong, Singapore, Japan, Australia, and New Zealand are ranked as the top five ever-ready leaders in cloud readiness across Asia. With such brimming demand for cloud solutions, how can a multinational IT corporation remain dormant!