Epson, DJI now allow to pilot drones using AR Smart Glasses
company
, Epson revealed its plans yesterday to take its
Moverio
augmented reality (AR) smart glasses to the next level with a partnership with unmanned aerial vehicle manufacturer
DJI
. The duo aims to create "augmented reality smart eyewear" called the BT-300 glasses, that can be used to pilot drones from a first-person perspective, with the aim of improving safety and increasing the capabilities of drones for both consumers and professionals.
According to Epson, the newly developed smart glasses will allow drone pilots "to see crystal clear, transparent first person views from the drone camera while simultaneously maintaining their line of sight with their aircraft." The "smart eyewear" will also integrate with the DJI Go app, which currently is used for live streaming video from a drone to a user's mobile device. "The Moverio BT-300 marks an impressive advance in performance for the platform and will make flying and filming safer and help users stay in compliance with federal regulations," said Michael Perry, Director of Strategic Partnerships, DJI.
"We are excited to see the incredible applications that can be built with the BT-300 and the recently relaunched DJI SDK – the possibilities truly are endless."
Furthermore, users will be able to view the video footage created by the drone's on-board camera and read flight data on silicon-based OLED screens of the smart glasses while simultaneously being able to actually see the drone through the glasses. The app, according to DJI, will be made compatible with Phantom, Inspire and Matrice series flying platforms, as well as the Osmo handheld gimbal and camera.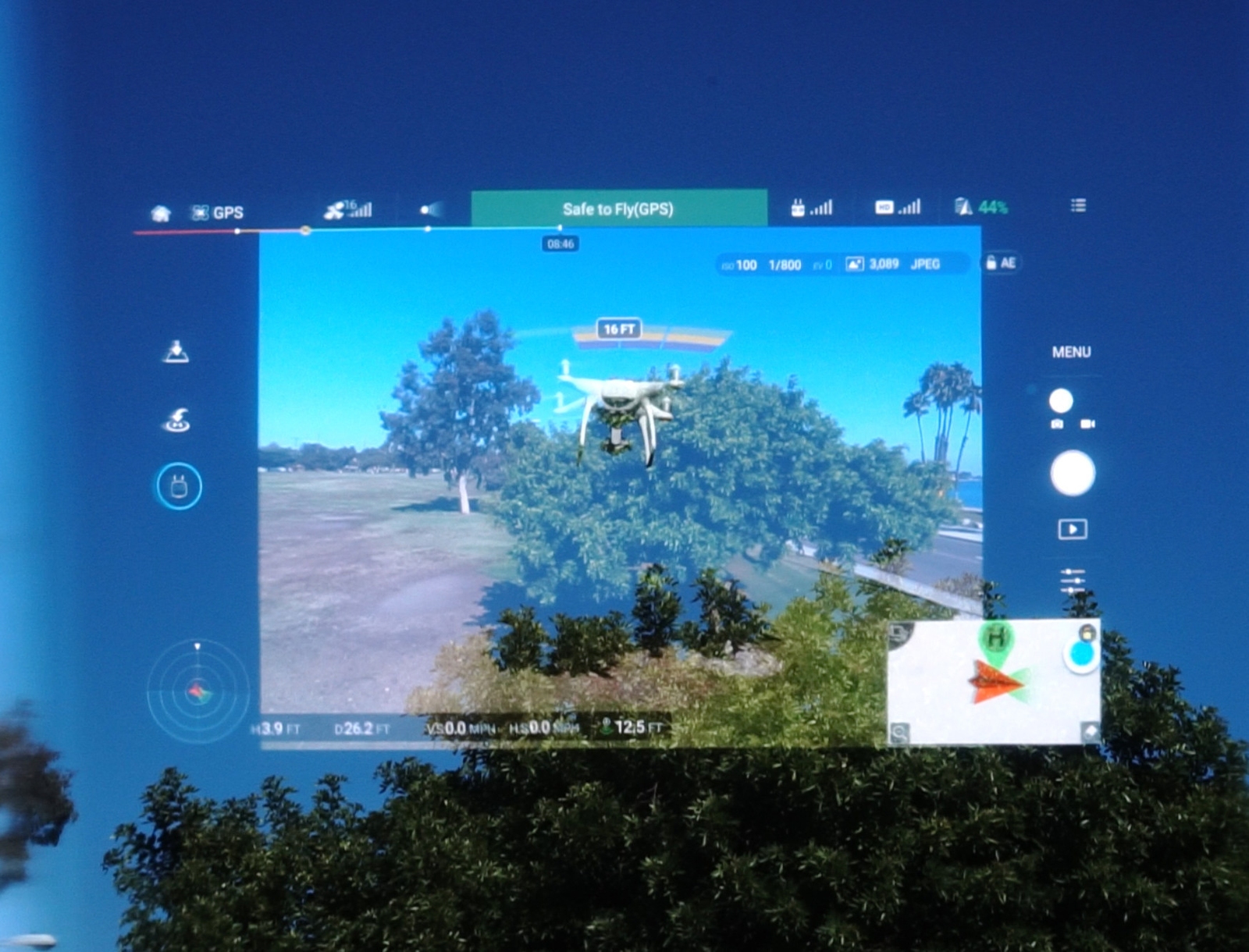 "We believe this partnership with DJI will revolutionize how UAV pilots operate their aircraft in this fast-growing industry, now and into the future," said Eric Mizufuka, Product Manager, New Ventures, Epson America.
"In addition to validating Epson's investment in its Moverio line, this is the first time AR smart glasses will be widely available for a mass-market consumer application, marking an historic milestone in the evolution of the category."
Epson and DJI also revealed plans to work together to create new experiences for the fast-growing number of UAV hobbyists and businesses, as well as conduct joint sales and marketing efforts worldwide. The Epson BT-300 glasses will be available late this year, and can be pre-ordered on the Epson website at a price of $799 plus tax.