Tech as seen at Rio Olympics
By: Sharmistha Mukherjee, Sushri Sahu & Mrunmayi Sapatnekar
Olympics, one of the biggest international sporting events took place at Rio de Janeiro, Brazil this year. Spread apart by a gap of four years, viewers and participants alike, get to see interesting advancements and evolution in sports culture from around the globe. Having said that, with technology evolving at breakneck speeds, four years is a long time for technological evolution too. During the London Olympics 2012, organizers used various technologies to compliment the sports fest; for example the London eye mood monitor, or the Getty Images robotic 3D camera, or
DexCom, Zeo and Pathway Genomics' sleep, glucose and nutrition monitoring device. Moving away from the sporting aspect, lets see where the 2016 Rio Olympics stands when it comes to tech…
IoT wearables that were at work in Rio:
Vert– A Jump Monitor that calculates the jump rate of the athlete. Placed near the waist of an athlete using a VERTclip or clipped inside the cloth using a VERTbelt, the device claims to predict the counts of injury from jumps and measures vertical to drive performance and improvements. The stats are displayed on a smart device in real-time and VERT Jump Monitor.

WHOOP– A wrist wearable device that tracks the athlete's strain and recovery to bring a stability in their training plans, helping in preventing injuries and improving team performance. According to an announcement by WHOOP, 20 Olympic athletes, from swimmers, wrestlers, and beach volleyball teams prepared for Rio using the Whoop Strap 2.0. It claims to measure key performance variables more than 100 times per second, 24 hours a day including strain, recovery and sleep.
Halo Sport– Using Neuroscience that stimulates the brain's motor cortex during training, it engages a 'Neuropriming' simulation that claims to put the brain into a momentary state of 'hyperplasticity resulting in increased brain productivity for optimized neuronal circuity in athletic movement.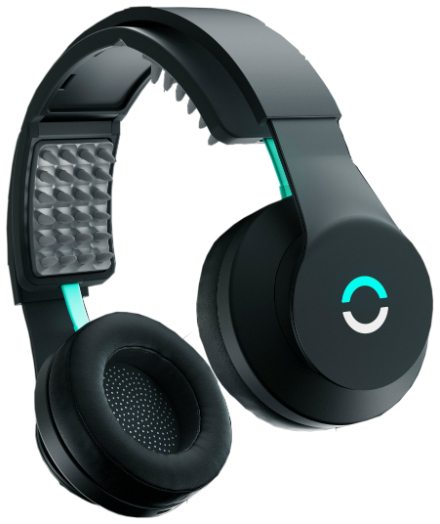 Hykso– Or the 'punch tracker' – the wearable device is fixed under the boxing gloves to track speed, intensity, and punch type in real time. Canadian boxing team has been using Hykso to monitor all of the punches thrown by athletes during sparring sessions to get detailed, tactical feedback in-between rounds.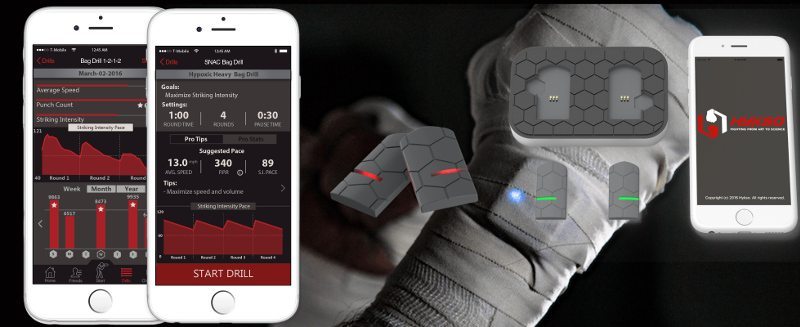 Solos a lightweight smart eyewear that allows cyclists to access performance-data from the smartphone or wearable sensors on the glass' heads up display real-time. The athlete can visualize statistics in front of their eye which claims to be three times larger than a premium cycle computer. The makers claim that the US Cycling team have used this device for Olympics training.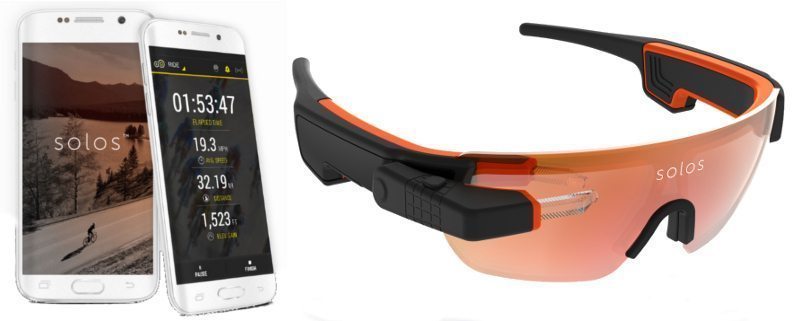 Additionally,
Cisco
being a supporter and sponsor of Rio Olympics, provided infrastructure for the networks that claimed to connect 10,500 athletes from 200 countries. Apart from the internet, LAN and WAN networks, the company's IoT division recorded all the data gathered from the games right from track, courts and pools. Cisco also claims that after the Olympics and its related celebration is over, it will train a new generation of Brazilians to operate its systems in the country, partner with the city authorities to make Rio more connected using IoT as well as monitoring and management systems.
Virtual Reality, Augmented Reality wins "Gold" at Rio:
Apart from IoT, a lot of tech collaborations stole the show at Rio Olympics. Samsung for instance, inked a deal with NBC Olympics to provide exclusive Virtual Reality (VR) content from the Rio 2016 Olympic Games to owners of its Gear VR products from August 6 through August 22. Users of the Galaxy series phones and a Gear VR headset were given the access to watch the 2016 Olympic Games from their couches, giving the feel of the stadium. 360 degree images will also be available during the Olympics, facilitated via NBC's sports app and Gear VR's Oculus Software that will reach the audiences in a 24 hour delay.
RideOn
is an Augmented Reality powered ski goggles, which was a participant in a startup competition happening onsite in Brazil, hosted by the Hype Foundation. The device is based on Android OS and brings up a virtual map on the goggle for navigation through the snow. It also hosts a small camera that captures movement, direction and records the ride to be analyzed later for performance improvement.
Big Data Analytics, here's the big deal!
Back in 2012, the London Olympics became the first Big Data driven sporting event and this year technology companies have striven to go a step further. According to reports, Rio is witnessing a large scale cloud adoption with all of the games data being stored on the cloud. To start with,
Gracenote
, an entertainment metadata provider is betting on its Big Data and predictive analytics expertise to provide detailed predictions in a table of medal tally, constituted by athletes and probable winners from across the teams. According to the company, it uses performance data from numerous events in addition to data from an extensive Olympics database dating back to 100 years, to create a dashboard called the 'Virtual Medal Table.' Reports state that even coaches from different countries based and enhanced their training regimes on athlete analytics. This could help trainers and trainees access statistical data that holds huge importance in foreseeing wins. Not just that, it could also help players learn representatives pitted against themselves, to strategize and build a game plan based on the track record of their opponents. From a healthcare point of view, the Zika virus has every participant alert and has officials using social data to combat viruses.
IBM
has come on board and pledged to provide technology and talent to Brazil's Oswaldo Cruz Foundation (
Fiocruz
), a research institution affiliated with the Brazilian Ministry of Health. Fiocruz plans to help track the spread of Zika by using technology developed by IBM to analyze clues ranging from anecdotal observations recorded by the general public on social media, to official data about human travel patterns. IBM aims to work at identifying and analyzing public, Portuguese-language Twitter postings that discuss the incidence of Zika, dengue, and Chikungunya, as well as the appearance of the Aedes Aegypti mosquito, the species mainly responsible for these illnesses. With additional information about weather, location of airports around Brazil where potential Zika infected people are quarantined, and other high-risk areas will be used to identify outbreaks, earmark high-risk areas and prevent probable infection to athletes.
SAP
also seems to catch up in collaborative measures with Olympians to provide beneficial inputs from analytics driven by algorithms that can help athletes excel in their sport. The Sailing Team Germany (STG) has partnered with SAP's modern analytics to simplify the sport for both sailors and spectators alike. With this analytics tool, STG aims to gather data from various sources during a race and store it on the SAP HANA Cloud platform for in-depth analysis. This includes GPS data from the different boats and course markers, as well as wind data that is provided four times a second by ultrasonic sensors.

Cyber crooks eyeing the gold!
The Rio Olympics wasn't just a showcase of cutting edge technology and fascinating innovations, but was also a potential breeding ground for cyber criminals. While surveillance systems and warnings to Olympic visitors to stay alert was already set to work, cybersecurity experts cautioned visitors about their digital safety and data too. As laid out in
Symantec's 2016 Internet Security Report
, Brazil was one of the top 10 countries for Botnet attacks. Panic further rose when the country saw an 83% increase in malicious URLs, in contrast to 16% globally, according to a
Fortinet report
. Before the Olympics began, scams were limited to offers for fake tickets and merchandise that swept people off their personal and financial information. Now that the show is on, cyber criminals have taken to phishing attacks to infect users with malware. Interestingly, the first spam emails mentioning the Olympic Games in Rio de Janeiro appeared in early 2015, according to
research
from Kaspersky Lab. International fraudster gangs also created fake ticketing services and lotteries that ask victims for personal information to claim their prize. Consumers too may have to bear serious repercussions as when a company is breached, a vast amount of consumer data—credit card information, social security numbers, addresses—may leak out. Hence, it is ideal that spectators traveling to Rio be wary of any vendor asking for personally identifiable information. Bill Evanina, a top US counterintelligence official, told
USA Today
in June that events like the games are a "great playground"' for government intelligence services and criminals because of the "sheer number of devices."
Rio Olympics Visitors- the "sitting ducks"
Now you've stepped into a new country, and you're looking to get connectivity. So the first thing you do is try to find the internet. And yay, public wi-fi comes to your rescue! But you never know if someone is listening in on wi-fi. With minimal skill and investment as low as $50, an intruder can digitally eavesdrop into your online activities. Digital hucksters may also keep their meal warm by sending phishing emails with malicious links, hijack media including photos and videos of Olympians and embed malware in phony apps to worm their way into your devices. "Major events attract spammer attention because they are a good opportunity to earn money from credulous people.Spammers are attempting to convince victims that their email address has been chosen randomly from a large list," Kaspersky researchers wrote in a May
blogpost
. Phishing websites too may lead you to provide personal information—including bank account details—to pay for the fake Olympic Games tickets or other goodies. After extracting this information, criminals can drain out your accounts in a matter of minutes. Freebies also prompts users to swiftly feed their personal information to receive a prize — often purported to be a free Olympic ticket. Gambling or betting on the games also throw tempting offers with a serpent crawling beneath them. Malicious websites backed by cheap SSL (secure sockets layer) certification attempt to do the same. SSL certification shows up as "https" in the address bar and so adds to the supposed legitimacy of the site. So, even before you've hit the "buy" button on the sites, you might be at a fraudster's gunpoint.
Can you escape the potential risks?
Given the massive pool of vulnerabilities looming upon civilians and companies, Symantec rolled up its sleeve to combat against the array of unknowns during the Rio Olympics. The cybersecurity company came up with a three-prong strategy that included information and threat protection from a variety of collaborators, woven into a broad security platform called the IQ layer. The IQ layer was designed to monitor emerging threats daily. So although planning began years ago, the threat information backing it is dynamic. In addition, Visa and Brazilian bank Bradesco introduced the
NFC ring
, a rubber waterproof bracelet to pay for goods and services inside the Olympic venues at about 4,000 payment terminals. It is based on a design by
McLear & Co
and equipped with a
Gemalto
microchip and was used for payments during the Games. Experts have also recommended the use of EMV-backed credit cards — also known as chip-and-pin cards for more secure payments. But Brazil's frail law enforcement agencies will always give an edge to hackers, dampening the risks of them getting caught. During the 2012 Olympics, the London Organizing Committee reported 166 million security-related "events", including a half-dozen "major" attacks. Experts have already anticipated a cybercrime surge in Rio during Olympics, which goes in tandem with Kaspersky's report stating Brazil to have sustained the most attacks from phishing attempts, with workers at the games being targeted for their credentials. No wonder Japan has already pulled up its socks prepping to spend $190 million to hire cybersecurity professionals ahead of the 2020 Games!