ORBCOMM launches Enterprise IoT Toolkit to curb operational costs
global provider
of Machine-to-Machine (M2M) and Internet of Things (IoT) solutions, introduced its Enterprise
IoT Toolkit
yesterday. The kit is designed to provide every layer of the IoT stack required to develop market-specific solutions that improve asset utilization, reduce operational costs and provide long-term return on investment (ROI). "There is a lot of hype surrounding IoT, with many companies trying to differentiate themselves in what is becoming a complex and crowded space. ORBCOMM stands far in front of the pack because we've been doing IoT long before it was a buzzword," said Marc Eisenberg, CEO, ORBCOMM.
"We believe our IoT Toolkit is the best and most complete offering available in the market today because we've been using these award-winning products and services for years to build ROI-driven M2M and IoT solutions for our customers with great success."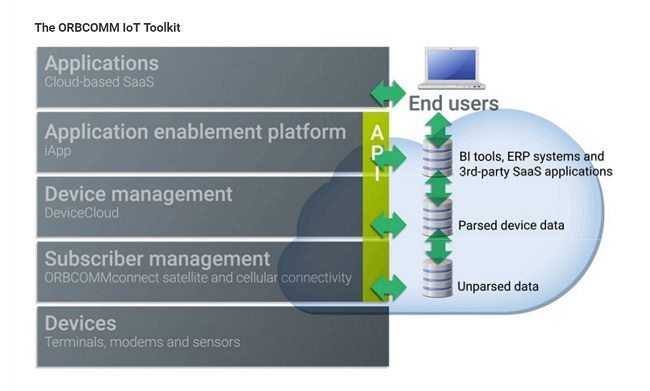 With a subscriber management platform called
ORBCOMMconnect
, the IoT company aims to integrate multiple connectivity providers and reduce the complexity of managing M2M assets and IoT devices across these networks. The platform, according to the company, simplifies provisioning, connectivity, setting thresholds and alerts, through either a web-based interface or an API. For customers looking for complete end-to-end M2M and IoT deployments, the company offers a comprehensive suite of cloud-based
SaaS reporting applications
for tracking and managing assets across a wide array of industries. ORBCOMM has made the toolkit components available to enterprises, Original Equipment Manufacturers (OEMs), solution providers and Value Added Resellers (VARs) to create M2M and IoT solutions to assure that all of the building blocks are interoperable and come with a single point of contact for support.