8 Data Analytics companies to look out for in 2017
Alteryx
The self service software and cloud service for business analysts,
Alteryx
, claims to help connect to and cleanse data from data warehouses, cloud applications, spreadsheets and other sources, join this data together, then perform analytics – predictive, statistical and spatial – using the same intuitive user interface, without writing any code. The platform extends to departments such as finance, sales and marketing and states to have clients such as McDonald's, Ford, Kaiser, Experian, Veritix among others. Alteryx Analytics also claims to provide analysts with the ability to easily prep, blend and analyze all of their data using a repeatable workflow, then deploy and share analytics at scale for deeper insights. Alteryx raised a $85 million funding led by Iconiq Capital and Insight ventures in October 2015 bringing its total venture funding to $163 million.
Cogito
Cogito
claims to enhance the emotional intelligence of phone professionals through behavioral analytics. By applying validated behavioral science through artificial intelligence and machine learning, Cogito's in-call guidance helps enterprises improve sales results, deliver amazing customer experiences and enhance quality of care. The company is backed by OpenView, Romulus Capital and Salesforce Ventures which invested $15 million in a Series B investment round in 2016 November. The company's application can be used as a cloud or on-premise based application and with the investment plans to continue customer momentum by accelerating the development and delivery of its deep learning behavioral analytics as well as other advanced product capabilities.
DataVisor
Founded in 2013,
DataVisor
claims to use big data analytics to enable predictive threat management for customer centric portals and mobile apps. Its big data fraud detection solution utilizes unsupervised analytics to identify malicious account campaigns before they conduct any damage to banks, consumer-facing web sites and mobile apps. The startup provides cloud software with a "threat intelligence console" and an application programming interface (API) to provide results of tests on its customers' data. DataVisor claims that its security analytics engine within an Apache Spark big data platform that can handle enormous amount of data.
H2O.ai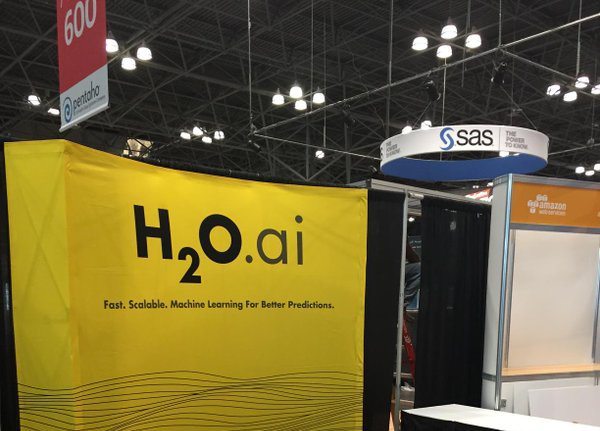 H2O.ai
, previously known as Oxdata is an open source machine learning platform for smarter applications and data products. H2O claims to operationalize data science by developing and deploying algorithms and models for R, Python and the Sparkling Water API for Spark. Some of H2O's mission critical applications include predictive maintenance, operational intelligence, security, fraud, auditing, churn, credit scoring, user based insurance, predicting sepsis, ICU monitoring. It also states to support common database and file types, including Microsoft Excel, R Studio, and Tableau. H2O.ai's customers include AT&T, Comcast, Kaiser Permanente, McKesson, Walgreens, Capital One, and Progressive. The company claims to have raised a capital of $20 million in 2015 in a Series B investment round bringing its total capital to $33.6 million till date from investors such as Nexus Venture Partners, Paxion Capital Partners, and Transamerica Ventures.
Magento Analytics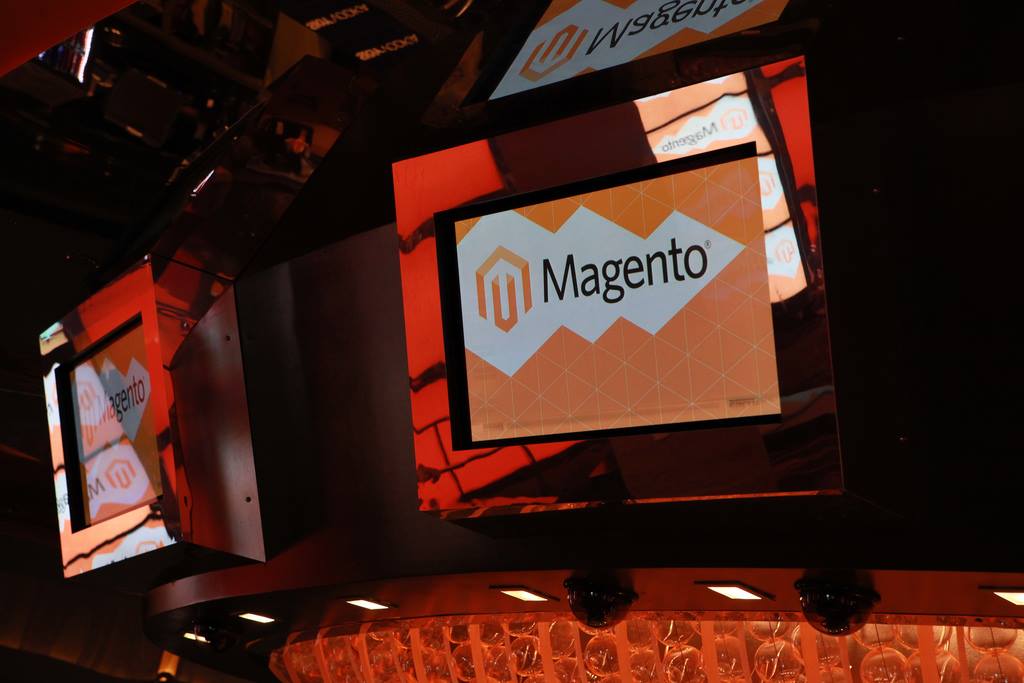 April 2016, Magento Commerce acquired RJ Metrics, a cloud-based analytics platform tuned for digital commerce business intelligence. In addition to the analytics extensions already built for Magento, the core platform launched a solution named as
Magento Analytics
, a native solution enabling merchants to better understand and optimize their commerce business based on actionable data and insights into customers, merchandising and channels. The company stated that combining Magento and RJ Metrics' capabilities, Magento Analytics will allow non-technical business users to quickly and easily integrate with enterprise-grade data sets across a broad array of applications in order to consolidate and analyze data for effective multi-brand, cross-channel reporting. Post acquisition RJ Metrics, is operating under Magento's banner as a Magento company.
Periscope Data
Periscope
is a software platform that claims to plug directly into the customers' databases and lets them run, save, and share analyses over billions of data rows. The platform has been specifically created for data scientists, and allows the users to run fast analyses on SQL databases. Periscope's offerings is being backed by Amazon Web Services data warehousing technology. The company also helps these data scientists quickly build customized, highly detailed visualizations of their data. It takes raw data from MySQL, PostgreSQL, Amazon Redshift, Salesforce and Microsoft SQL Server and lets engineers create graphics for complex numbers. The company raised around $25 million in a Series B investment round in November 2016, led by Bessemer. In its Series A funding round, the company had raised $9.5 million, led by DFJ.
SnapLogic
In 2013
SnapLogic
launched its enterprise integration platform as a service that helped companies connect big-data and application across hybrid clouds. It also helped enterprise IT accelerate adoption of cloud apps like Workday, Salesforce and SerivceNow. SnapLogic offers powerful application and big data integration in a single platform, connects enterprise applications and data stores with minimal coding, helping enterprises get from big interactions to big insights more quickly and easily. The company made a couple of announcements last year, a $40 million Series F funding to accelerate global expansion and transform how companies integrate data, bringing its total raised investment to $136.3 million. It also made new pre-built intelligent connectors called Snaps available for Microsoft Azure Data Lake Store, to provide fast, self-service data ingestion and transformation on-premises, in the cloud or in hybrid environments.
Teradata
Teradata
is a provider of enterprise big data analytics and services that include Data Warehousing, Data Driven Marketing, BI and CRM. Originally the company started in 1979 and was later acquired by NCR. It again spun off from NCR in 2007, as an independent entity. The company launched Connection Analytics in 2014 which claims to support data-driven analytics for discovering relationships and influences between people, products, and processes. The solution was launched a month back in Japan as Think Big Strategic Consulting offering full lifecycle services which includes analytics consulting for the big data ecosystem, starting from data design and implementation, to managed services and training on open source technologies. Teradata's Analytic solution entails a host of services such as customer journey analytics, customer satisfaction index, demand chain management, cyber security analytics, data driven finance, IoT analytics and connection analytics among others.