Top 10 IoT developments of 2016
1. Google launches Android Things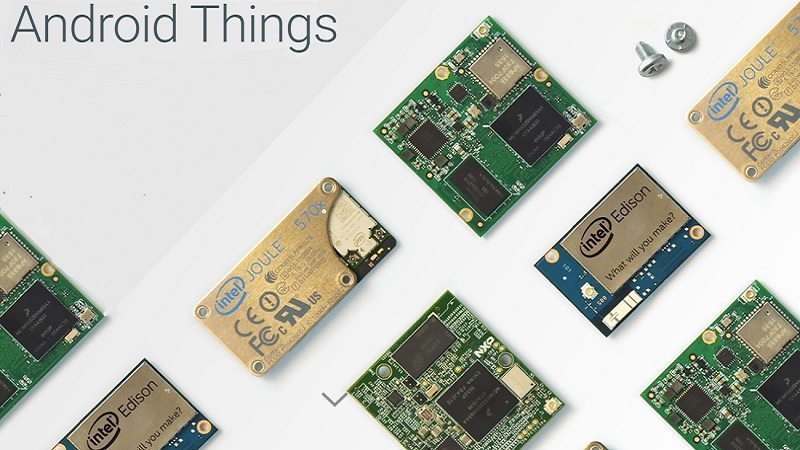 Google
announced
two important updates to help developers build smarter and more connected devices:
Android Things
, and an update to the
Weave platform
. The Android Things will help build connected devices using Android APIs
and the company's cloud-based services for delivering updates and enabling voice commands.
Google plans to combine Brillo, its previous Android-based IoT OS, with tools like
Google Cloud Platform
,
Android Studio
, the Android SDK and
Google Play Services
, to make it easier for developers to build smart devices. The Weave platform is being updated to connect a new range of devices to the cloud and Google services.
2. WISeKey, SAP tap IoT security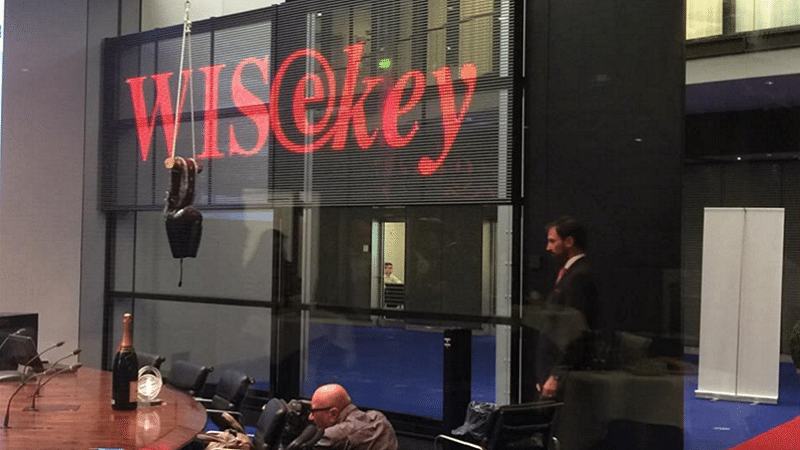 WISeKey, a Swiss-based cyber-security company, collaborated with SAP to provide security to the IoT devices. The partnership integrated WISeKey's Managed Cryptographic Root of Trust (RoT) secure IoT Edge devices with systems leveraging SAP HANA cloud platform. This means that b
y embedding the RoT onto an IoT device, one can achieve secure online transactions for interactions between devices on the IoT using SAP HANA.
3. IoT Accelerator by Oracle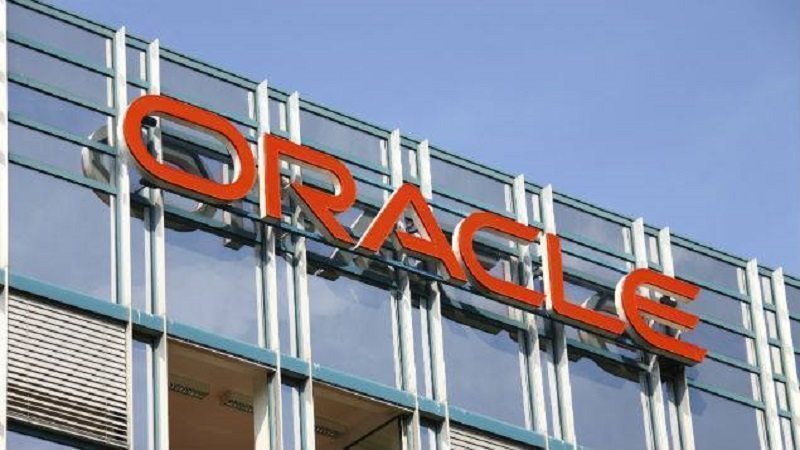 Oracle announced a solution called
IoT Accelerator
to help brands leverage insights from the Internet of Things (IoT) to power smart and connected customer service experiences. The solution is an integration between Oracle
Service Cloud
and Oracle
IoT Cloud
, designed to increase operational efficiency and reduce costs by using IoT data to predict customer needs and address customer service issues.
4. IBM Watson paving its way to consumer brands
IBM's
cognitive system
, Watson, has been put into use by consumer electronic brands such as Nokia, Panasonic, Whirlpool, Bragi and Local Motors to bring cognitive analysis in the everyday lives of consumer.
Apart from this, IBM also partnered with
German automaker
BMW
to focus on the natural language capabilities of Watson, hoping to use cognitive computing to "personalize the driving experience" and improve driver support. Korean retail company,
Lotte
, joined hands with IBM Korea to provide customers with personalized services, credible information and professional advice through data analysis by Watson's cognitive computing technology. Apple became the first to bag
Wat
son Analytics Mobile for iPad — an app that allows users to make "intelligent decisions" based on data from cloud sources.
5. Cisco, Salesforce take IoT leap
Cisco
joined hands
with
Salesforce
to jointly develop and market solutions that join Cisco's collaboration, IoT and contact center platforms with Salesforce
Sales Cloud
,
IoT Cloud
and
Service Cloud
. The duo decided to integrate Cisco
Jasper
and the
Salesforce IoT Cloud
to provide visibility, control and recommended customer actions for connected devices.
6. Intel enters self-driving technology space
In a move to shift towards the cloud and smart, connected computing devices,
Intel
acquired
machine learning startup Itseez to develop better navigation for self-driving cars. The company is
adding new capabilities to its automotive portfolio like
Yogitech's
functional safety
and
over-the-air software management
.
7. Volkswagen, LG pair to connect cars and smart devices
Pairing up for the 'next-gen' connected car race, German automobile company,
Volkswagen
has
signed a MoU
(Memorandum of Understanding) with South Korea-based electronics firm,
LG
. The agreement aims at developing a connected-car platform and cloud-based solution that will allow automobiles to communicate with various electronic gadgets and devices around them.
8. Gupshup joins the IoT race
Google
partnered
with an emerging
bot and
messaging platform,
Gupshup
, to enable enterprises to quickly and easily build for
Actions on Google
, Google's development interface for the
Google Assistant
. Gupshup is using its cross-platform development tools to help bot builders create and deploy bots, or 'Actions', for the Google Assistant.
9. GE partners Microsoft over IIoT
General Electric
(GE)
entered into a strategic partnership
with
Microsoft
to bring its
Predix platform-as-a-service
(PaaS), available to Azure users. The move was made to focus on cloud-connected industrial businesses and run services for the Industrial Internet of Things (IIoT). The partnership was announced at the Microsoft Worldwide Partner Conference (WPC) being held in Toronto.
10. Fujitsu brings IoT solution for manufacturing industry
Fujitsu
announced
the launch of an IoT solution for the manufacturing industry called
VisuaLine
, that visualizes the operational status of the manufacturing process based on log data of operating results collected from a factory's equipment. The solution collects log data from the manufacturing equipment, and visualizes the operational status for each individual product in a variety of formats, such as graphs.