11 HRM solutions to save the day
ADP
Automatic Data Processing
offers payroll, HR Management Software and Human Capital Management Services for businesses of all sizes. Originally founded as a payroll processor, ADP now offers a host of outsourcing and HR services such as talent management, time and attendance tracking, procure to pay services. The company also claims to provide benefits management, pre-employment background checks, retirement plan services and worker compensation in a streamlined cloud-based environment, which is easy to manage and access. ADP also states that it caters to small businesses that have 1-49 employees to multinational organizations with 1000 plus employees.
BambooHR
BambooHR
claims to be the first vendor dedicated to powering the strategic evolution of HR in small-to-medium-sized businesses. BambooHR's cloud-based system states to be an intuitive, affordable way for growing companies to track and manage essential employee information in a personalized Human Resources Information System (HRIS). According to the company, using the solution, HR managers can have more time for meaningful work, executives get accurate, timely reports and employees can self-service their time off using a convenient mobile app. BambooHR also has a flexible core HRIS system and pricing model that adapts to the company's changing needs and can be scaled. The solution has offerings such as application tracking system for finding right candidates, employee self-onboarding, time-off tracking, cloud database and records for employees, performance management, HR reporting, custom workflows and electronic signatures.
Deskera
Deskera
HRMS Cloud
umbrellas an intensive line of features, including recruitment, payroll, performance, employee self service, employee claims, leaves, attendance, and training of employees, through its offerings of Deskera HRMS, Deskera eLeave, Deskera eClaims and Deskera eTraining. Deskera HRMS is a comprehensive and intuitive
HRMS
that facilitates management of the full range of HR functions and responsibilities. With a powerful core database and extensive features-list, the company claims that its HRMS and employee resource management administration makes HR processes easier, accurate, and more efficient. Easy payroll management, paperless performance appraisal, effective recruitment management, intuitive dashboards, employee self service and claims, timesheets and leaves are few of the core offerings of Deskera HRMS Cloud.
IBM Kenexa
IBM acquired HR solutions company Kenexa for $1.3 billion in 2012 which is now a part of IBM Smarter Workforce. The company provides employment and retention services for hiring and retaining workers, including recruitment process outsourcing onboarding solutions, employee assessment, ability assessment for employment candidates and a structured interview archive with example questions. IBM Kenexa claims to help organizations acquire talent with its
IBM Kenexa
BrassRing and Talent Acquisition Suite; give HR analytics with IBM Watson Talent Insights; provide engagement surveys using IBM Kenexa Employee Voice and Survey Enterprise; handle learning and development with IBM Kenexa LMS and LCMS Premier; as well as provide assessment tests with IBM Kenexa Skills Assessments and Behavioral Assessments.
Kronos
Kronos HCM
solutions automates the administrative human resource management processes, giving the organization's HR easy access to the information needed to reduce errors, enforce policies consistently, and build businesses. The solution claims to help control costs and improve HR productivity, reduce litigation risk, and manage talent with automation that reduces tedious tasks and lets employees focus on the task at hand. The company provides two HR solutions, namely; Workforce HR which looks into reducing errors and enforcing policies with a single human resource software system that has all the employee records at one place. And Workforce Ready HR, which helps the department hire, manage and retain workforce.
Oracle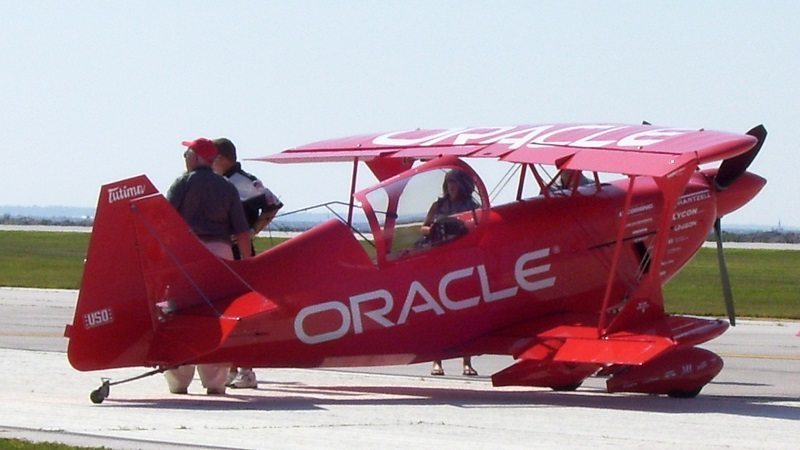 Orace Human Capital Management Cloud
portfolio, a part of Oralce Applications Cloud is a suite that helps organizations with HR transformation and is designed to help HR departments embrace modern best practices. It is an integrated, end-to-end solution that claims to aid HR requirements such as human resource administration to work-life solutions, HR optimization, and HR analytics. The solution tailors HR processes to meet a company's specific needs and accelerate business efficiency. The solution lets users customize the look, feel, and behavior of each screen, as well as add new fields to track unique information, run custom and modified reports, and create new process flows. It is socially enabled, provides workforce intelligence, and is easily accessible on a desktop or mobile device.
Sage People
Sage People
is an enterprise-level Cloud Human Capital Management solution designed to speed up and simplify workforce management. The solution is built on the enterprise cloud platform, Salesforce App Cloud, and covers core HR needs, such as people management, compensation, benefits and time management. The core features of Sage People are talent acquisition, people management, communication and engagement, performance management, talent management, people analytics and third party software Integration. The company claims to deliver a better way to manage the employment journey from joining to leaving for midsize enterprises, providing core HR, payroll, talent acquisition, talent management and HR planning.
Salesforce
Salesforce for HR
claims to transform employee engagement by delivering personalized experiences to empower employees, and provide the data and insights organizations need to attract, manage and retain the best and brightest talent. Built on a foundation of cloud, social, mobile and data science technologies, Salesforce for HR complements existing HCM and HRMS implementations by delivering a system of engagement that helps companies connect with their employees. It allows the HR to guide employees, create employee communities, deliver personalized HR experiences, enable HR analytics, as well as build and deploy mobile apps for engagement.
SAP SuccessFactors
SAP SuccessFactors
provides cloud-based human capital management (HCM) software globally. SAP claims that its human capital management application suite integrates onboarding, social business and collaboration tools, learning management system (LMS), performance management, recruiting software, applicant tracking software, succession planning, talent management, and HR analytics to deliver business strategy alignment, team execution, and maximum people performance to organizations of all sizes. The HCM solution covers Core HR and payroll, HR analytics, talent management, time and attendance management, workforce analytics, performance tracking and training.
Workday
Workday
provides enterprise cloud applications for financial management, human capital management, and analytics applications for companies, educational institutions, and government agencies. Its HCM allows planning, recruiting and talent management that works across devices, bringing visibility into a company's global workforce. Using Workday Human Resource Management a company can organize staff, pay the workforce and easily manage the full worker lifecycle in one intuitive system. It helps HR to modify organizational structures, help employees with configuring, managing, and optimizing business processes, engage through social experiences across devices and allow local customization.
Zoho People
https://www.youtube.com/watch?v=ognoHjG7c2s
In 2008 Zoho introduced
Zoho People
, its human resource management application for companies that want to run their businesses online. It targeted HR teams within organizations with over 50 employees and claimed to offer an online, self-service HR application that is both enterprise grade and cost effective. The solution avails HR a centralized and secure employee database from a single location, lets employees update their personal data, skill sets, check-in/out for managers to access, lets users customize leave types, schedule jobs and create timesheets, let the HR get employee performance review and feedback, schedule workflows and automate reminders as well as create custom forms for onboarding, benefits, travel and exit, along with an integration with third party apps.