Microsoft makes Azure Logic Apps generally available
offering
that claims to enable rapid, enterprise-grade, hybrid application connectivity. In an official Microsoft
blog
, Frank Weigel, Principal Director, Program Management, Microsoft stated that the company has been working on building a comprehensive hybrid integration platform that allows customers to seamlessly connect traditional on-premises systems and cloud-native applications.
Logic Apps forms an integral part of this strategy, and its general availability marks an important milestone for us in delivering against Microsoft's Enterprise Application Integration vision.
How will Logic App help?
According to Microsoft, as businesses go through digital transformation and as applications, data and devices proliferate; agile enterprise integration forms the backbone of this journey, making it possible for companies to connect systems and optimize processes as they evolve. With the launch of Logic Apps, the company claims that customers can seamlessly consume SaaS and enterprise applications, unlock value from their existing on-premises systems and enhance their integration solutions to make informed business decisions.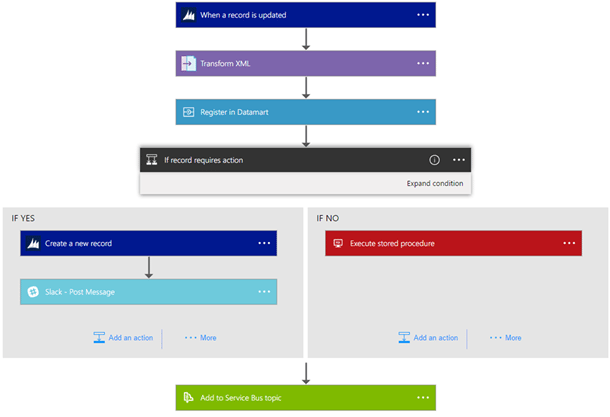 "Integration has traditionally been a complex and tedious process. Logic Apps makes it possible to complete projects faster and iterate more efficiently by offering a vast set of out-of-the-box connectors that can help you integrate SaaS applications like Office 365, Salesforce, Dynamics CRM and many more within minutes. With a new visual designer, you can now spend less time coding and more time composing workflows that help automate complex business processes," said Weigel.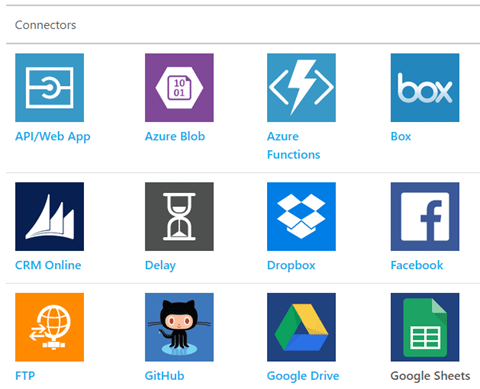 Microsoft states, by using Azure Logic apps, the users can:
Unlock value from existing on-premises systems as modern enterprise IT is hybrid, relying on data across both on-premises and cloud can connect to any existing on-premises system directly through its on-premises data gateway, giving users the flexibility they need to choose the most relevant integration strategy for their business.
Use enterprise messaging in the cloud as Microsoft recently shipped Enterprise Integration Pack Public Preview in Logic Apps, providing users the ability to work with trading partners across company firewalls easily and securely using standard enterprise messaging protocols. This aims to significantly reduce the challenges faced when transacting B2B workloads with partners.
Move away from the building fragmented, costly integration solutions to a more holistic approach as Logic Apps takes existing Azure cloud offerings even further. With its set of connectors, users can expand their existing Azure Cloud solutions to gain actionable intelligence, automate processes, and make better informed business decisions.
"We make it easy to integrate Azure offerings such as Azure IoT Suite, Cortana Intelligence and services such as machine learning and cognitive services with Logic Apps. Imagine the possibilities of expanding this with additional business processes made possible through Logic Apps," Weigel added. The company also claims that it has given its customers the option to purchase Logic Apps as a standalone service or they can continue to use current pricing plans such as App Service or IoT Suite.