SAP unveils updates to its BusinessObjects Analytics Portfolio
software corporation
, SAP, has announced new features and functions across its
BusinessObjects Analytics
portfolio of cloud and on-premise solutions. According to the company, this will help users better understand, plan and simplify their business in the digital age. New functions include machine learning that SAP claims can help users leverage data in new ways to gain deeper understandings of their businesses, identify new opportunities and deliver value to all stakeholders. "Analytics truly is the fuel in the digital world and SAP is offering enhanced analytics solutions to support customers' accelerated journeys to the cloud," said Mala Anand, President, Analytics, SAP.
"The SAP BusinessObjects Analytics portfolio delivers the most comprehensive cloud and on-premise solutions to allow IT and business users to collaborate and analyze data in a secure and self-service way," she added.
Additionally, SAP also announced plans to enable organizations to interact with data using
Digital Boardroom
and
Microsoft Surface Hub
at the SAP
TechEd Barcelona
being held now. With this, Microsoft intends to provide an interactive display of content for the digital boardroom within the collaborative, touchscreen device.
Cloud Innovations for SAP BusinessObjects Analytics Portfolio
SAP explains that
BusinessObjects Cloud
solution provides a single experience for business users to discover, visualize, plan, and predict – all in one application, built for the cloud. It is now available for purchase with a credit card in 34 countries from
SAPStore.com
. New enhancements include data wrangling features that take advantage of embedded machine learning to provide data profiling, error detection and recommended visualizations.
SAP Digital Boardroom which is built using BusinessObjects Cloud, also claims to bring executive meetings to life providing executives with real-time answers to all questions and machine-generated insights and predictions. It aims to simulate the impact of decisions. Additional functions include mobile meeting collaboration, allowing remote participants to collaborate in real time for better decision making. The enterprise software company has also announced
BusinessObjects Roambi
Analytics mobile app which is a mobile cloud-based analytic solution that delivers detailed visualizations instantly on mobile devices so business users can intuitively understand and explore data and then share information across the enterprise. The mobile app has been made available in 25 countries.
On-Premise Analytics with SAP BusinessObjects enterprise solutions
As a provider for on-premise analytics, SAP also plans to deliver a comprehensive, integrated platform that can help users unlock the real value in their data to make smarter decisions, stretch their competitive advantage and drive business transformation.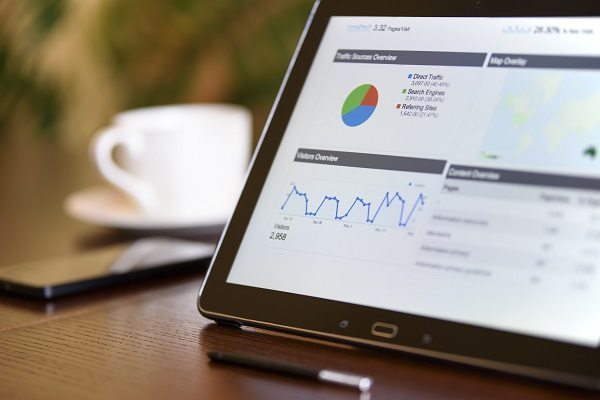 The company revealed that this innovation extends to future enhancements for
BusinessObjects Predictive Analytics software
, planned to help create, deploy and maintain thousands of predictive models. These models intend to help users anticipate future behavior and outcomes, which in turn foster better, more profitable decision making across a digital enterprise. Planned innovations for SAP BusinessObjects Predictive Analytics include:
Operationalization of models created by expert analytics using predictive factory functionality
Dynamic scoring support for user-defined functions (UDF) for the SAP HANA platform
Seamless integration of predictive models with the SAP Fraud Management analytic application using the BusinessObjects Predictive Analytics integrator
The company stated that it would continue to innovate core analytics technology with updates to its Business Intelligence (BI) platform including enhancements to software development kits (SDKs), information design tools and commentary, set analysis, geospatial functions and new data access support for business users.
The end of batch mode and beginning of continuous accounting
With the latest release of SAP
S/4HANA
, the
BusinessObjects Planning and Consolidation
, version for SAP
NetWeaver
, is equipped to access live data in SAP S/4HANA. This, the company explains, makes it possible to perform real-time consolidations, reducing the time and cost of the financial closes and eliminating the need for separate, disconnected third-party planning and consolidation tools. Furthermore, live access provides a single version of the truth without the need for data to be replicated to a separate planning or consolidation system. Transaction data account numbers, names and company codes can be shared across the finance process, eliminating the need for time-consuming replication and inconsistencies. Additionally, a soft close can be performed at any point in time so users can gain insight before the end of a period instead of having to wait until problems may arise.
New solution plans to automatically detect and help correct erroneous tax postings
SAP has introduced a
Tax Compliance application
that enables finance, accounting & risk and compliance teams, as well as tax managers, to simplify tax compliance checks and help the period closing process run faster. Planned benefits include:
Continuous identification of incorrect postings to allow for corrections in current declaration period
Simplified and faster period closing process
Ability to correct past tax anomalies with a transparent, auditable correction process
Reduction of liability and legal risks
Prevention of supervisory duty failures through automated, continuous monitoring