80% organizations spend $1,000 annually per sales rep on tech tools: Report
Report
" from CITE Research, on behalf of
SugarCRM
. The research also states that 49% spend at least $2,000 and over 60% spend $1,500 for the same. In order to explore what tools are most important for optimizing the consumer experience, 400 sales executives in the United States and United Kingdom were surveyed to define what the technology stack for a modern sales team looks like.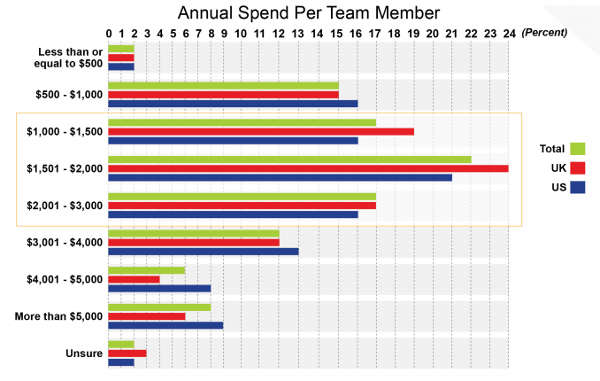 The survey threw hardware and software in the mix, from smart phones to collaboration tools, and asked organizations about the tools that are used to increase the effectiveness of the sales team. According to the survey 69% said that a CRM system is the most used and valuable tool whether used on smartphones or laptops. Considering the top reason for choosing a CRM system, the 62% of respondents say its improving the customer experience and 38% believe its for improving the effectiveness of the team. This is especially true among those in a C-Level/President position which amounts to 69% ad compared to VP-level which amounts to 46% or director-level at 56%.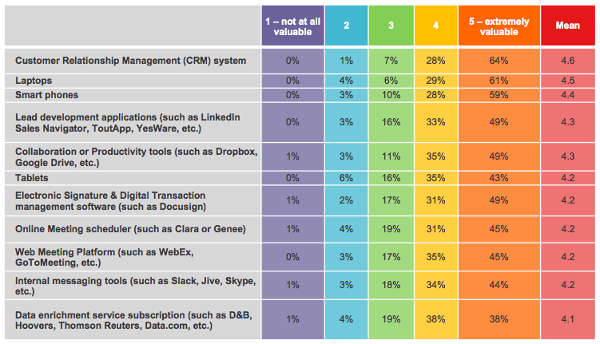 28% respondents feel that data enrichment service is the tool that they would like to use but is not being currently set up in organizations. 75% feel that lead development applications, electronic signature and digital transaction tools, and online meeting scheduler applications are important technology tools that organizations should look into. "In today's digital age, technology is a crucial asset which increases the effectiveness and productivity of sales teams," said Larry Augustin, CEO, SugarCRM.
"However, these survey results indicate the challenges organizations are face when it comes to innovating and evolving the way their sales teams work. It's clear there is still work to be done when it comes to overcoming obstacles and reframing how we think about technology in the workplace."
But deploying all these tools does not come without anxiety. 69% of businesses are concerned about the need for training staff, while 63% are worried about keeping pace with innovation and keeping systems up to date. Apart from cost, when it comes to deploying new technology, 36% are concerned about security, 34% about product complexity, 30% employees' resistance to change, and 20% lack of skills in using the tools.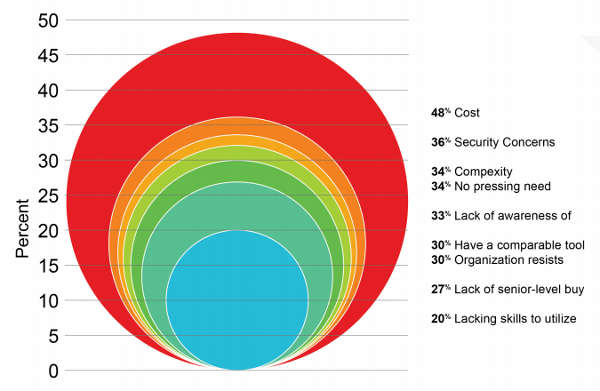 The results indicates a modernization of sales culture where using tools to gather, analyze and share data is much more important than wining and dining potential clients. Organizations are willing to spend money, but many are in the experimental phase. Other than CRM, organizations are investing in a variety of other tools in a trial-and-error phase to determine what is absolutely critical for sales people to be more effective. The survey also highlighted that Salesforce is the most used CRM tool that is being used in the US and Oracle as well as Salesforce is used in the UK. Less than 5% of respondents stated that they use Zoho, Hubspot and Infusionsoft as CRM tools.